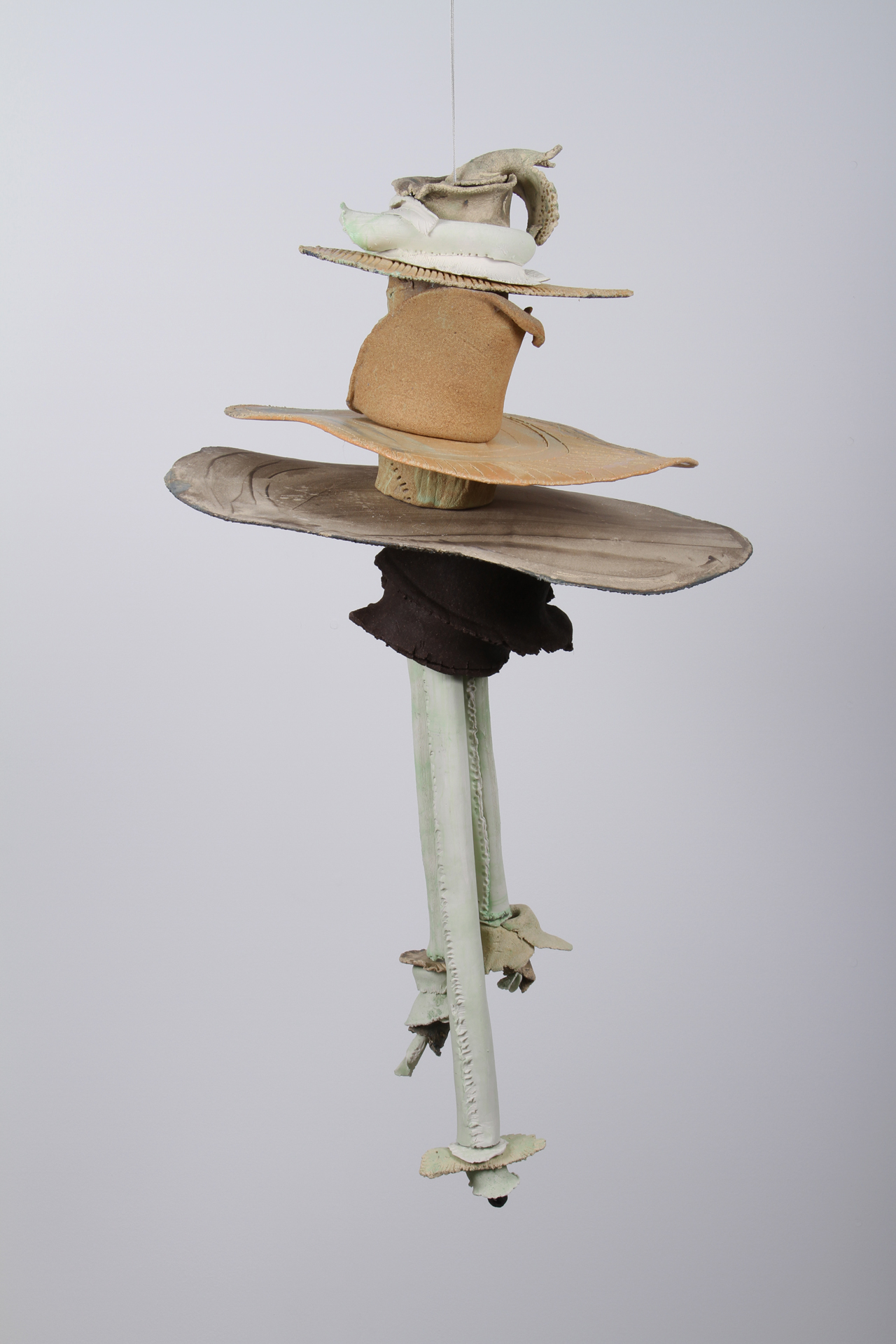 Transitions 2, Ceramic, Cone 10, Underglazes, 36 x 20 x 16 in., 2013
Transitions is a series of ceramic assemblages that explore metamorphosis and movement during the growth process.
I am uncontrollably drawn to using large, sweeping gestures, spontaneity and forethought to shape texture and color my work. I like not only the feeling of breath and movement of an organic living form it gives to the work, but the sense of unlimited freedom and excitement to it gives to me, the artist to explore and develop new ideas. Interested in our globe and the role humans play in its condition, I try to invoke an intuitive response from the viewer; I hope the viewer brings their experiences and emotions to their reactions before turning to a refined, analytical assessment. A controlled palette accentuates the stability of our environment; the ripping and tearing, its vulnerability. Definitional to our universe, time marches on, and in my work, positive development is achieved.
A one-step firing process is used. The underglazes are pressed into very wet clay almost as a printing process. Some underglazes are painted on top to add depth and design. Texture is an integral part of the structures to increase the feel of an organic, living form.
Photo series credit | Scott McCue